Packaging trends in the personal care market for 2021 – 2022
The rise of new business models and niche startups plus the adoption of sustainable ideals will combine to form an increasingly competitive personal care market in 2021/22.
We speak with EMBACO personal, health, and home care specialist, Per Mortensen, about the trends we can expect to see in 2021/22 and how you can stay ahead of them: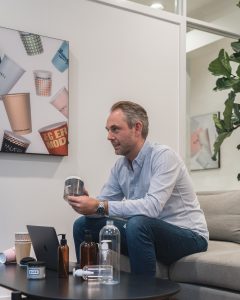 "All eyes are on sustainable packaging – everyone is trying to be the next 'hero' but they are struggling to prove that their packaging is more sustainable than others.
In my opinion, high-quality rPET is probably the most sustainable way to go right now. Products made with PET or rPET can go on to have a second, third and fourth use. It is currently the only plastic that can be recycled back into food-grade material.
We are also seeing a rise in subscription models and products answering niche markets"
---
To ask us a question or enquire about our packaging, simply send us a message, or give us a call
---
---
Market overview:
Increasingly competitive in the personal care market
Rise of niche businesses with strong storytelling
Rise of subscription-based businesses and unboxing experiences
Brands considering the entire user journey
Sustainable initiatives attempting to change people's behaviours
Trend toward biosafety
Visually influenced by luxe minimalism
Branding as an honest company
Creating products that are unique to the consumer
Branding with the 'Natural' look'
Branding with the 'Scientific' look
Packaging that is recyclable and better for the environment
---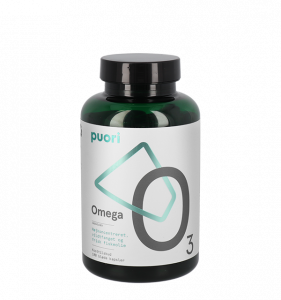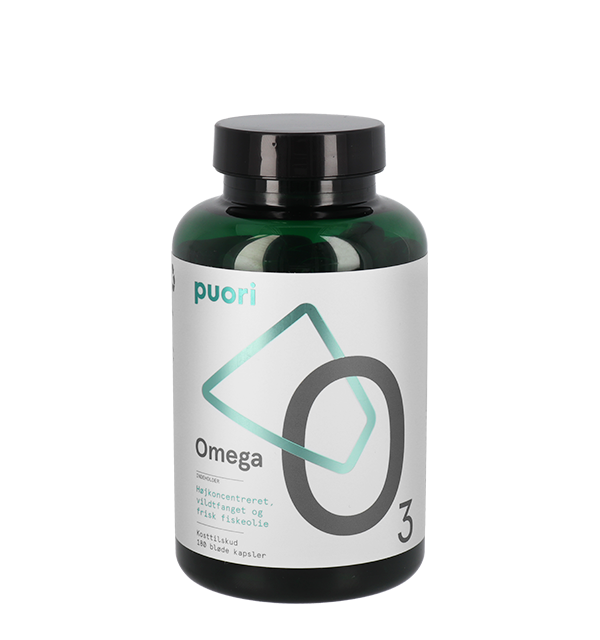 What's your niche?
In Europe and North America, the rise of niche startups is in full swing, and the battle for the most suitable and beautiful product is fierce.
In this ultra-competitive market, the little details matter. However, many brands are still unaware that their packaging can make or break their brand.
It is their physical identity in the world, this can leave a consumer with a great memory of their product or no recollection of it at all.
In 2021/22, packaging will continue to be a key driver in the consumer's purchasing decision as it establishes the first impression of the product and brand.
With the increase of online sales due to COVID19 – one might expect for packaging to no longer be as important  – yet trends indicate just the opposite.
The ability to represent your product online with stand-out packaging could be the reason for click or no-click. And repeat business and recommendations could, in part, depend upon how enjoyable the unboxing experience was for the customer and what they learned about the brand during this process.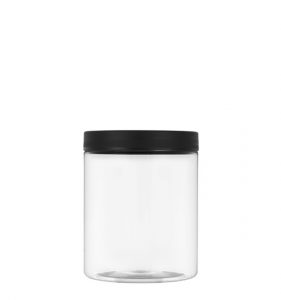 Tell us a story
With the rise of niche businsses, the need to distinguish your brand is more important than ever.
Combine this with the desire for consumers to feel something when they receive and open their new products, this means that we are going to see a rise of brand storytelling communicated through packaging.
Brands that have the boldest, most memorable story to tell and communicate it successfully will be the ones who grow the fastest.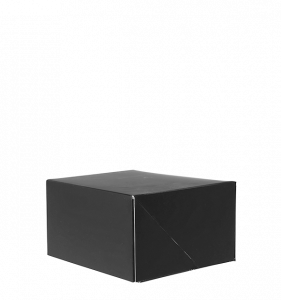 Subscribe to convenience
Along with an increasingly competitive market comes superior innovation. Which, in this instance, translates into a focus on improving the entire customer experience.
Rather than focussing solely on creating new products, successful personal care and cosmetics brands are trying to solve the 'convenience' problem.
One approach is to offer a subscription-based model, delivering monthly gift boxes of replenishable goods to unwrap like presents. This has the brilliant business benefit of effortlessly securing repeat customers.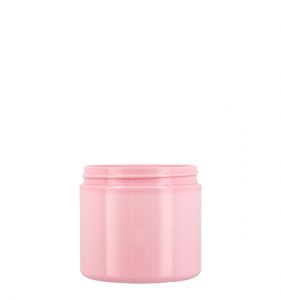 Unboxing pleasure
In the current age of marketing, we couldn't talk about personal care packaging without going into more detail about the 'unboxing' experience.
Established by Apple for their iPhone product, embedded into the minds of marketers by Dollar Shave Club, it's not just a Youtube phenomenon.
Although you'd be forgiven for think so given that the aforementioned platform has over 1.6 million videos with at least 2.4 billion views.
Actually, most customers, when they receive their new product, will have a little rush of dopamine at unwrapping their new product – even if it's from themselves!
And it's understandable  – if you received a new luxury moisturiser or face oil, would you rather it come in an old, torn cardboard box, or a personality-filled case, custom made to both protect it and enhance the opening experience?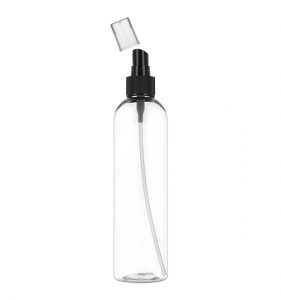 Surprise and delight
The videos can be addictive because they have the potential to stimulate areas of the brain that cater to reward, noted Richard Freed, Ph.D.
"The unboxing trend capitalizes on the anticipation humans have when they want something," Dr. Freed said. "It's not as much about the reward as it is the excitement of the reward that can trigger the dopamine."
Instigating that dopamine hit can have seriously effective business consequences. 'Surprise and delight' methods can make a consumer more receptive to your product, more attached to your brand, and more likely to remain a loyal customer.
This method is perfect for couture, personalised products – and is in line with the rise of niche personal care brands.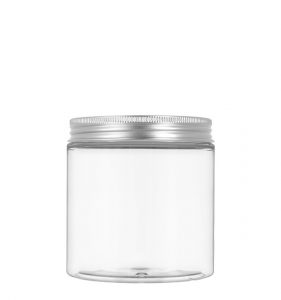 Irresistible packaging
So how can a business create this excitement?
Simple. By making sure their customers are looking at irresistible packaging.
Customised primary packaging that comes with multiple branded items such as a thank you note, coupons, free samples or gifts are already being used to great effect and will rise in popularity.
You can also promote your brand's story and values with sustainable packaging with sustainable messaging.
Custom secondary packaging is important too. Think custom tape, boxes, and packaging materials.
But there are not many companies that can offer both primary and secondary packaging – luckily EMBACO can.
Choose from rPET or PET Bottles and jars, in over 50 customised colours, with custom caps and closures, as well as branded or custom-engineered subscription boxes.
Click here to view our product range.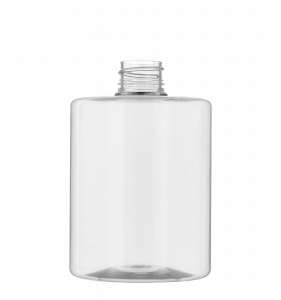 Minimalist Luxe
Scandinavian minimalism is having its moment in personal, health and home care packaging – as it has been in the design world for many years.
Flat design is very versatile, the 'less is more' look can lead to no-frills simple style with the simplicity communicating an honesty that people identify with.
It is easy and cost-effective to create as a business can choose from standard packaging range then make small customisations and unique labelling to set them apart. We recommend minimalist graphics.
But be careful, it is easy to get the design wrong and end up looking very similar to another brand.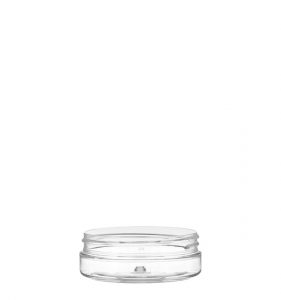 Honest and transparent
Eliminating the possibility of tiresome false advertising, showing your product in transparent packaging is a confident move – it shows you know your product looks good and works great.
This ability to view the whole product eliminates the customers need to questions 'what's inside the box' – meaning they know what to expect and therefore eliminating a purchase hesitation.
Showing your brand builds trust – customers begin to perceive your brand as an honest one, one with integrity and straightforwardness that is unusual in a world full of overstated advertisement.
This is great for primary packaging. But you can still create a 'surprise and delight' factor using secondary packaging.
How your packaging can show honesty & trustworthiness
We spoke with Per Mortensen about how a brand can achieve a look to reflect their values, here is his advice:
Use minimal designs with simple forms
Make sure labels have a bold, flat pattern without intricacy
Use natural or pastel colours
Ensure the packaging is high quality
Use transparent packaging or labelling with cheeky reveals
Create a sense of simplicity combined with high quality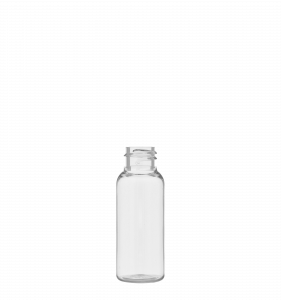 Unique to you
Many niche businesses are aware that their offer is unique, and that same realisation flows through to how they treat their customers.
There is a large trend toward brands that are creating personalised products and formulas for their customers.
Or breaking down their offering so their customers can mix and combine their own – think 'The Ordinary'.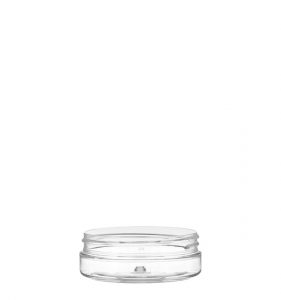 The scientific look
In line with concocting their own mixtures, brands have been influenced by their laboratories and chemists of old.
Using traditional-looking amber coloured packaging, vials, pipette closures, shallow dishes, and clear liquids has become very popular.
>Kiehls do this well.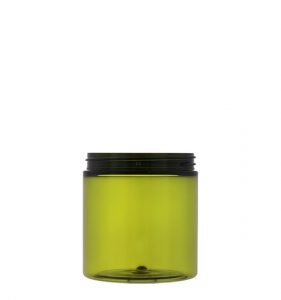 The natural look
The look of products has also been inspired by natural colours and materials.
Earthy colour tones such as green, amber, and blue are being used. And a lot of brown cardboard instead of white.
But be careful, just because packaging looks sustainable does not mean that it is.
Consumers are becoming savvier to greenwashing. And just because a box is brown does not mean it is made with FSC approved or recycled paper – it may just have been coloured that way.
Do your research before placing an order for a supposedly sustainable item that may not be as sustainable as you think or could be completely wrong for your product.
EMBACO are here to consult on the most sustainable solution for your business.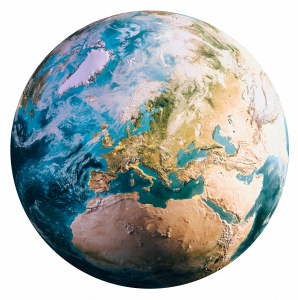 Good for the world
Businesses are taking responsibility for the packaging they use once it becomes waste.
There is a huge trend in companies looking for more sustainable materials and processes and using this as a marketing tool.
As Per says, with the upcoming EU regulations, most businesses are choosing to switch to all or partly rPET bottles and jars.
rPET is recycled PET, and products made with this material can go on to have a second, third and fourth use.
In countries with strong recycling programs, it can be the most environmental choice – and is usually far better than glass due to its lighter weight during transport.
Click to learn more about rPET and PET. 
There are also many businesses making it easier for consumers to dispose of their waste properly. They do this through communicating how to correctly dispose of the packaging, and also setting up return, or refill collection services.
The end consumer doesn't need to worry about their waste and the business can then reuse the packaging. These systems work to close the loop ensuring packaging is reused.
---
View our products – send us a message – give us a call
---