EMBACO has been part of our journey since day 1, from our first shop to our seventh. We are so happy to find a packaging partner who is willing to help us reach our sustainability goals.  We are also very happy with the service and products – they are always customer-focussed and speedy."

– Klaus Wittrup – Founder, Gasoline Grill
---

2019 – Learn more about EMBACO & Gasoline Grill's collaboration (Danish)
---
Gas-Station Grilling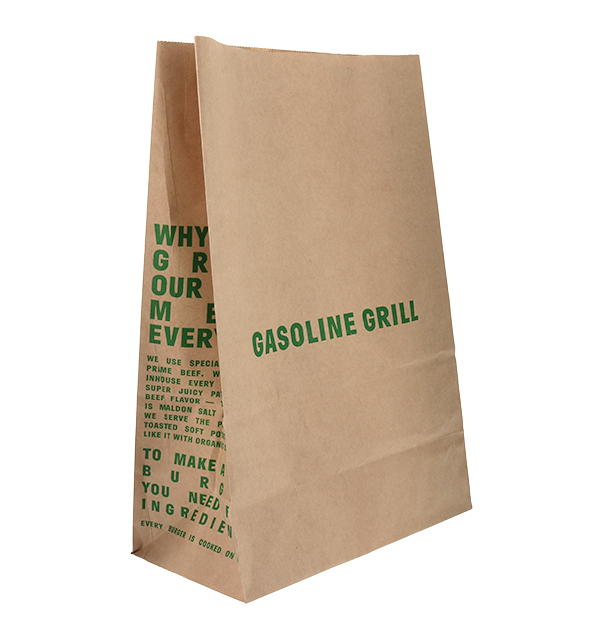 Inspired by the classic American burger joint, Founder, Klaus Wittrup, opened Gasoline Grill in 2016 in a truly unique first location: a retro gas station complete with a petrol pump, neon signage and a takeaway window, right in the heart of Copenhagen.
With organic ingredients and a few secret recipes up their sleeves, they hit a winning concept, limiting the numbers of burgers for sale each day, meaning a set opening hour but no set close – just a sold-out time.
Now, one of the coolest burger joints in town, Gasoline Grill is a staple Copenhagen brand. Owning and operating seven locations including a new store in the iconic Tivoli Amusement Park. Gasoline Grill is one of the fastest-growing burger concepts in Denmark.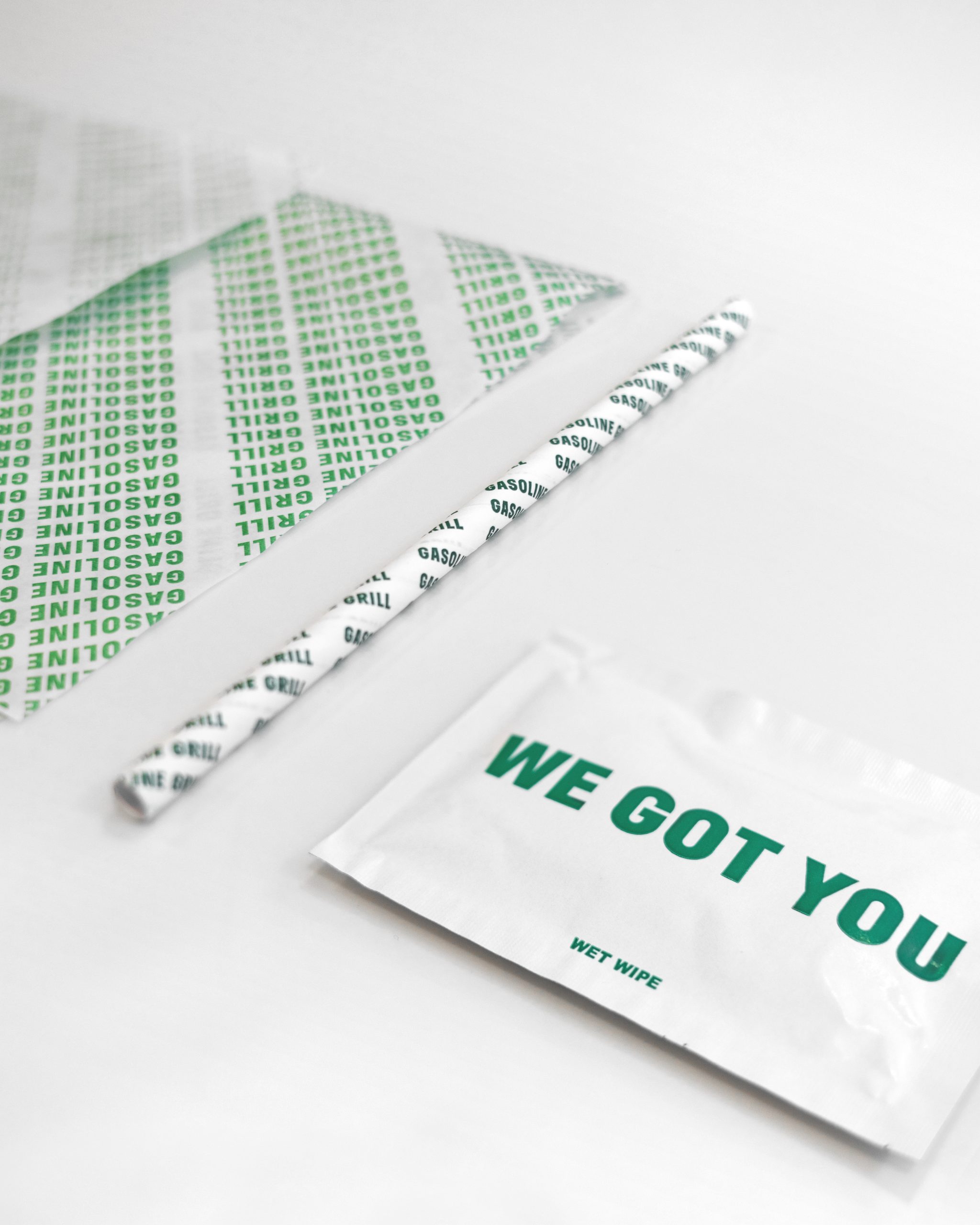 Iconic American Style
The burger scene in Denmark is competitive, to stand out, a business needs to get its packaging right. Klaus knew this, and he came to EMBACO with a clear vision of his new brand.
Using a strong green primary colour, we worked together to create a modern take on a retro look that would be instantly recognisable in the hands of the customer's.
The perfect packaging mix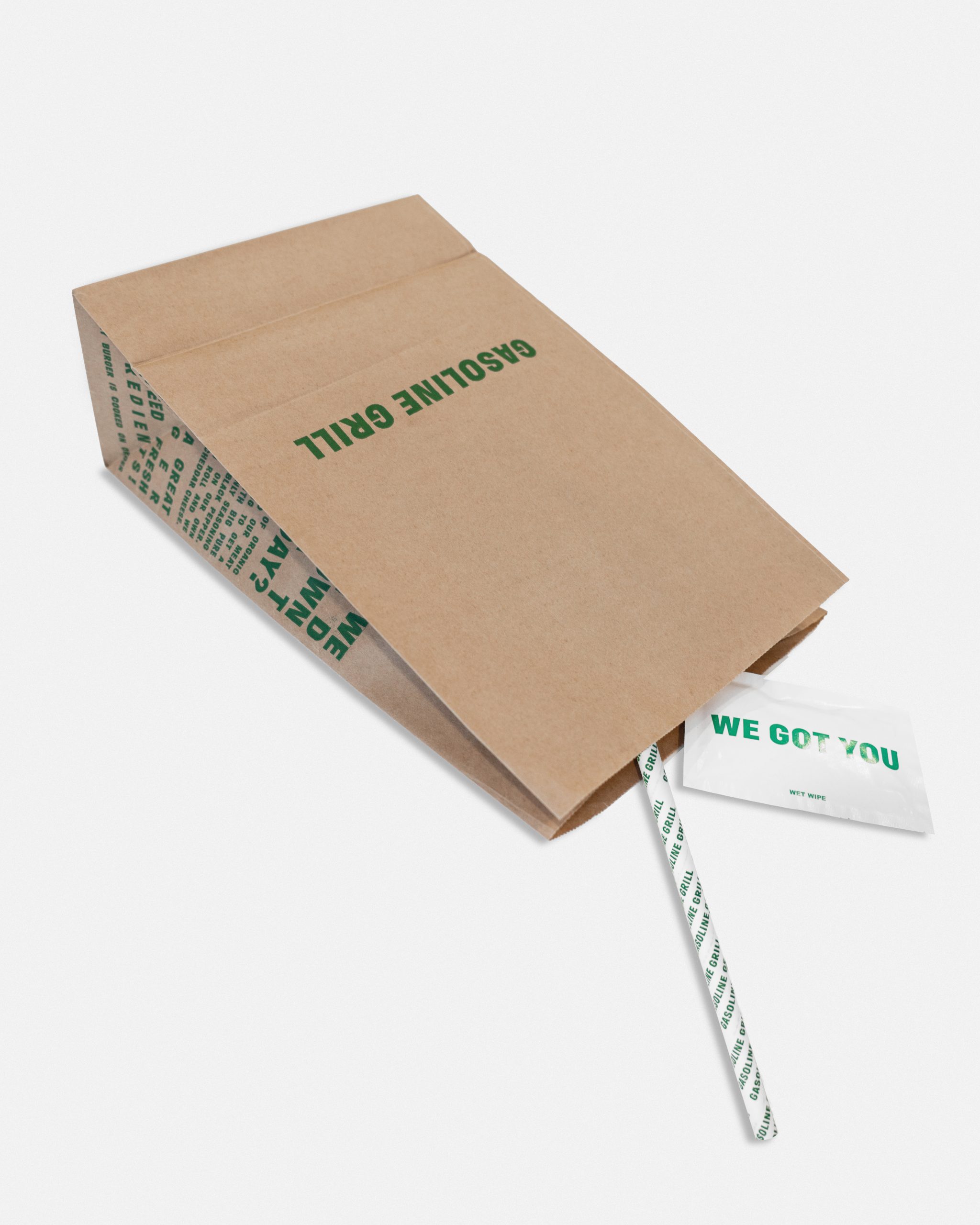 What's unusual about Gasoline Grill's packaging is the use of both brown and white paper. Some brands strictly use just one colour. But it can be cool to mix it up, and in this case, it works really well.
This combination of two types of paper adds to the modern-retro look and feel and give the brand a sense of intrigue, variety and history. Plus, it gives the brand more options with their packaging for potential new products. Smart.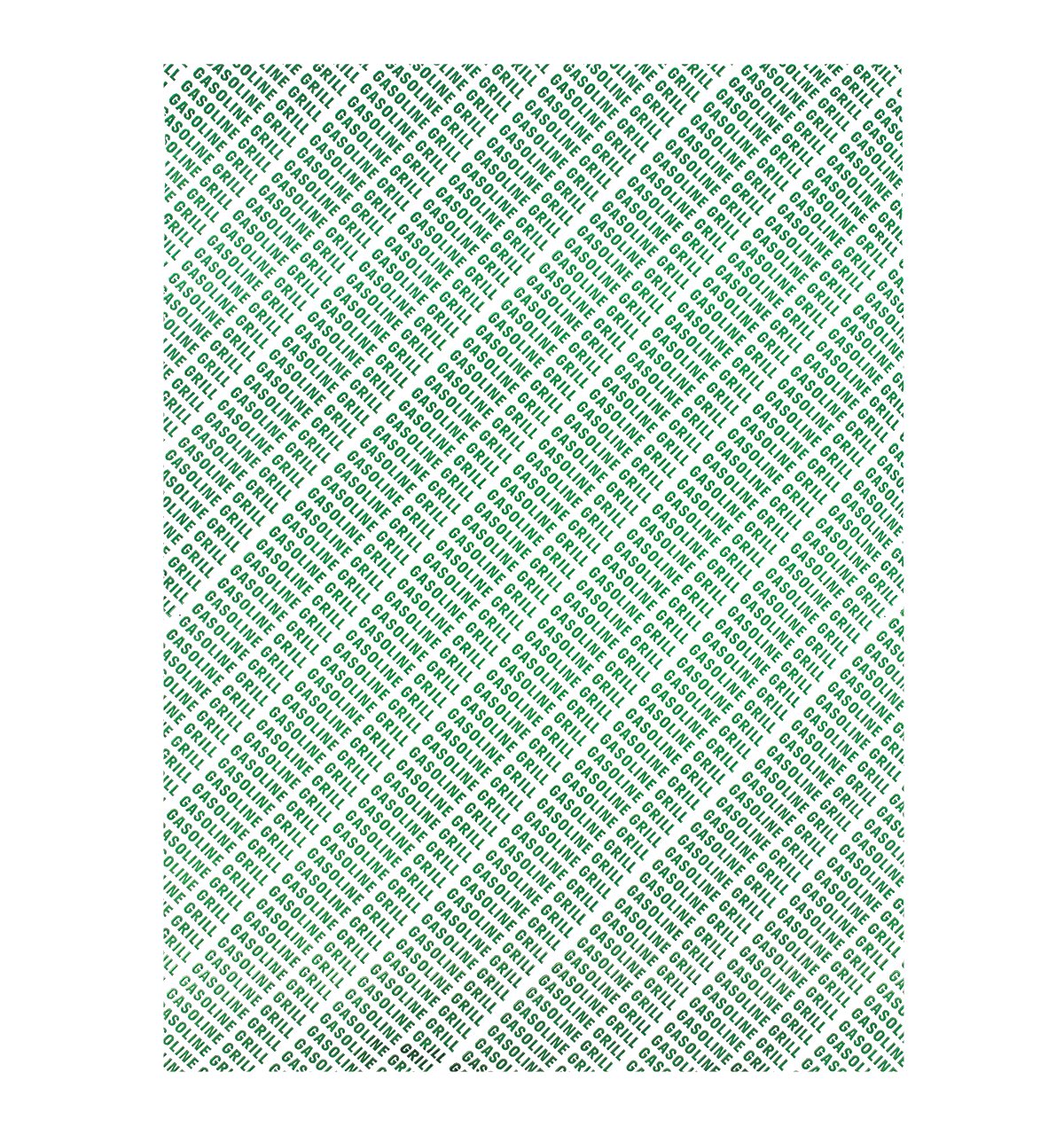 Good for the planet
Gasoline Grill cares about sustainability in every aspect of their business. From organic ingredients that are responsibly sourced, to the amount of CO2 used to deliver their packaging.
All of their packaging is made from compostable paper. We also made a number of customisations to ensure that their packaging solution is as eco-friendly as possible…
New designs to reduce paper consumption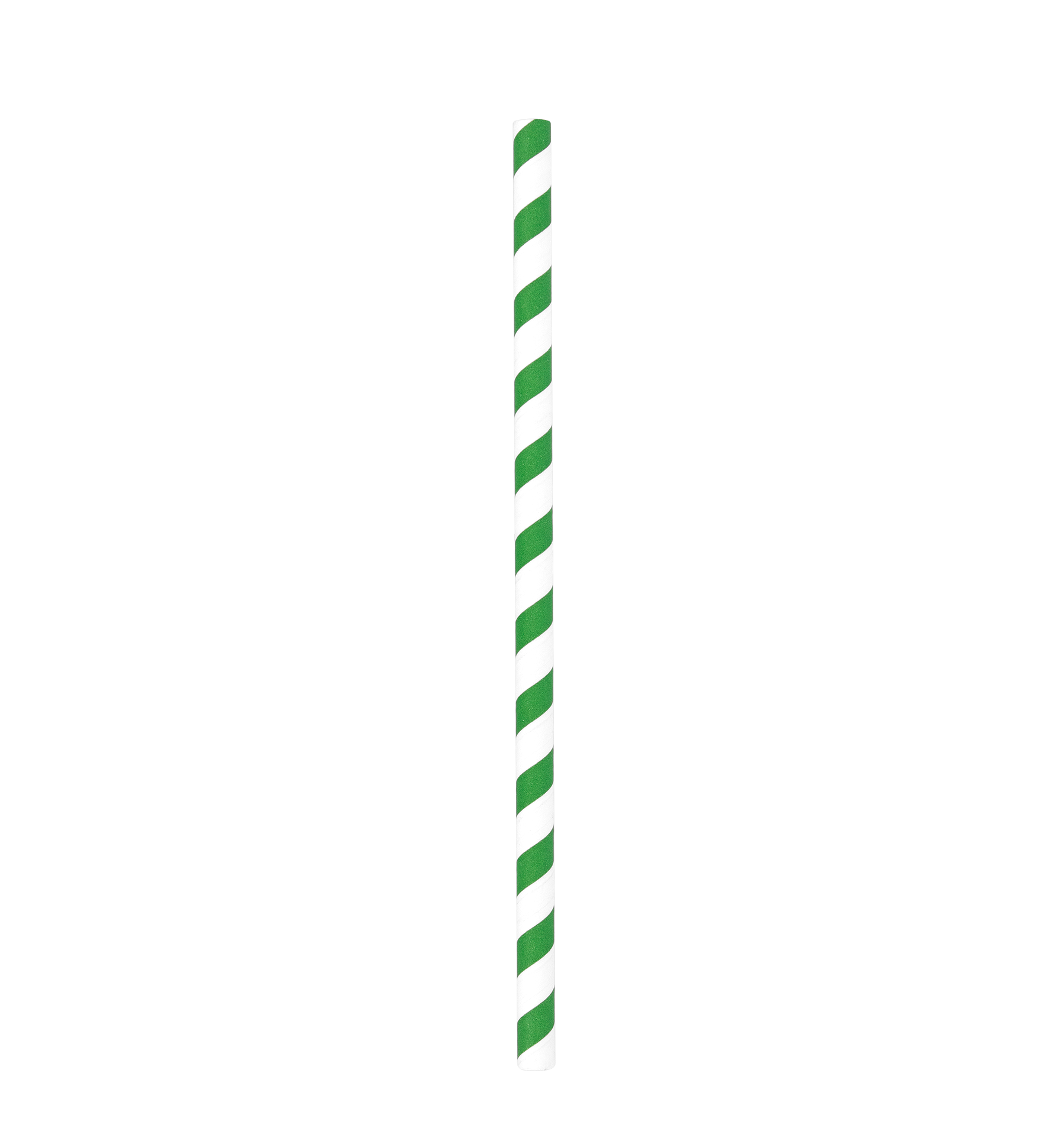 For a start, we looked at reducing the material of their packaging to save production waste and CO2.  We reduced the thickness of the paper for their wraps making sure not to reduce the quality of the product.
We also developed a takeaway paper tray together – this has been very popular and will now be branded.
Streamlined delivery service
We realised that the adhoc ordering process to multiple locations was using a lot of CO2 and could be improved –  so we looked into reducing this. Together we decided to deliver all products on the same day every week for all locations. The same truck could go around to all of the locations and deliver – and this significantly reduced CO2.
Electric Truck Testing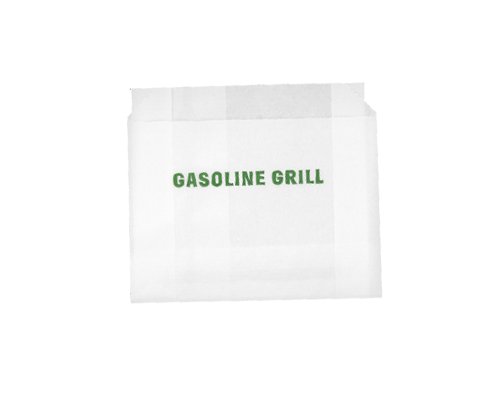 We also tested switching our delivery to branded electric trucks.  This reduced the CO2 consumption considerably, however, unfortunately the trucks were not reliable enough to proceed with and there were a lot of complications – it was decided that this service isn't quite ready yet but we will look into it again in future.
27 best burgers
Thanks to a winning combination of delicious burgers and bold branding, Gasoline Grill has successfully grown and been featured by press around the world. Bloomberg media named Gasoline Grill burgers one of the 27 best burgers in the world.
---
To ask us a question or enquire about our packaging, simply send us a message, or give us a call!
---