10 questions to consider before placing your packaging order
---
10 questions to consider:
1. Who are your customers?
2. What is your product?
3. How will your products be packed, purchased and consumed?
4. What is the range?
5. What is your brand?
6. What are your sustainability goals?
7. What regulations do you need to follow?
8. What is your budget?
9. What total size order do you need to place?
10. Where do you need to have products delivered to & how much space do you have for stock?
Our FAQ's page may assist you in answering these questions or simply send us a message, we are here to help!
Learn more about the current trends in our recent article:
The ultimate guide to takeaway food and beverage packaging: everything to know before placing your order
---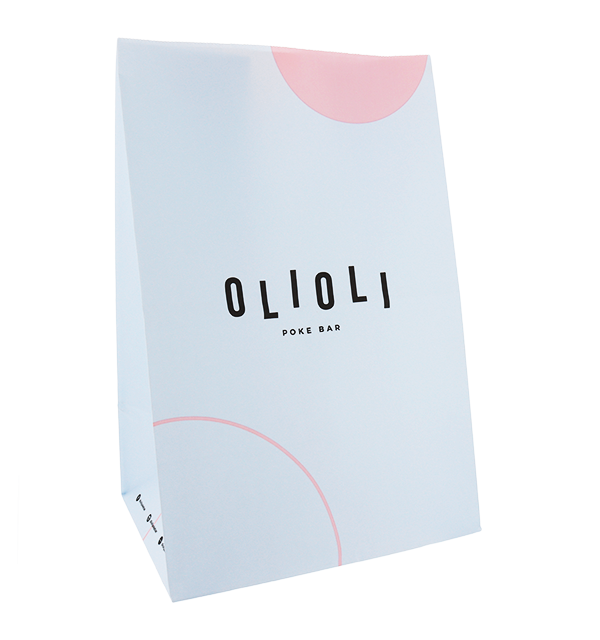 1. Who are your customers?
Build customer profiles to help you understand and appeal to your target audience, consider the following when creating these:
Demographics (age, gender, location, etc.)
What do they enjoy doing?
How will they notice your product?
Where will they purchase it (e.g. online, in store, from a food truck etc.)
How will they consume it (in the packaging, with cutlery etc.)?
Where will they consume it (on the go or at home)?
How long between the product being produced and consumption?
What will they do with the packaging once it has been used?
Are there any special ergonomics to consider?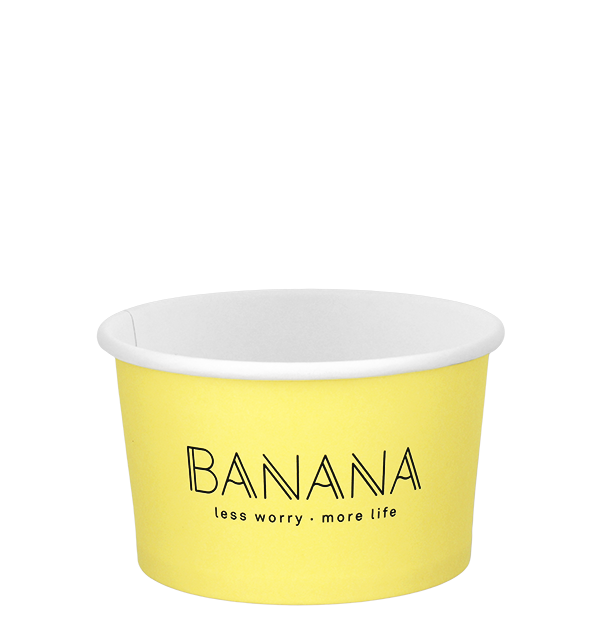 2. What is your product/food or beverage concept?
Are you in the beginning stages of developing your brand and product? Have you tested it? Do you know how and where you will produce it? What requirements will it have?
Be it Sushi, Poke, Kranzsky, Smoothies etc. these details are best-established before ordering to ensure the right packaging is chosen. You can also consider the following questions, and depending upon the answers, this will indicate whether you can use a standard design and material or if you may need custom engineered packaging:
What is it made out of?
What are the main benefits/selling points to show off?
How does it need to be stored for the best customer experience+
What shape is it?
What volume is it?
What weight is it?
What does it look like – is it attractive? Do you want to showcase it?
Does it smell – good or bad?
Is it hot/cold?
Is it delicate, does it need protection from physical damage?
Is it prone to any bacteria, does it need to be kept safe from bacteria, virus' etc.?
For inspiration, a good example is our work with Garbanzo. They came to us when their product concept was still in development and we worked alongside each other developing packaging that matched their product. It is a good idea to get your packaging supplier involved early on, but you should also have a good idea of what the product is so that they can ascertain whether existing packaging designs are suitable or, if not, they have plenty of time to create a new one for you. Similarly to this case, you may want to consider custom engineered product packaging.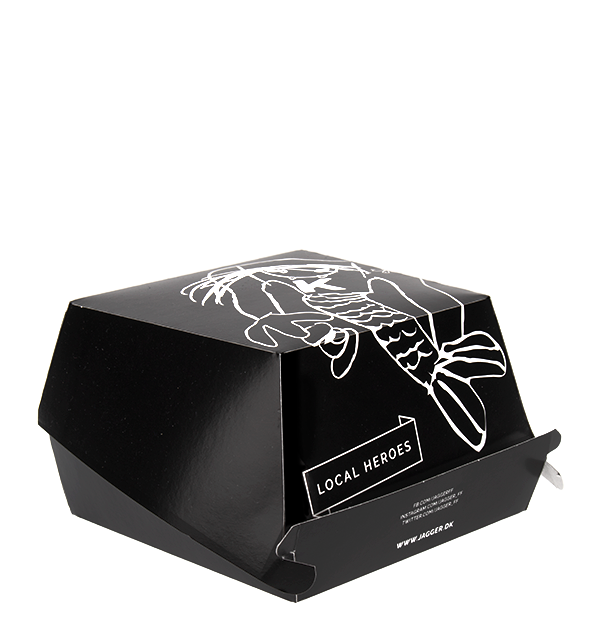 3. How will your products be packed, purchased and consumed?
This can dictate the design that is best to use, both functionally and stylistically. For example, the packaging could be larger to help your staff best place the product, and perhaps it could then fold out to make a table for the customer. Or it could open in two ways, one for the staff and the other so that the customer can consume the product without removing it – as is the case with our Garbanzo pita-box design. You may want the packaging to stand out on a shelf or while being carried, and be easily consumed on the go.
Consider:
How will the product be packed?
Is the packaging easy to fill and fold etc.?
Will it need to be transported to another site prior to purchase?
Where will the product be placed prior to purchase?
If necessary, how will it stand out from other brands?
Will it be eaten on the go – hands only, with cutlery, at a table, in the home, on the street?
What will your consumers have access to – will they need their own cutlery etc.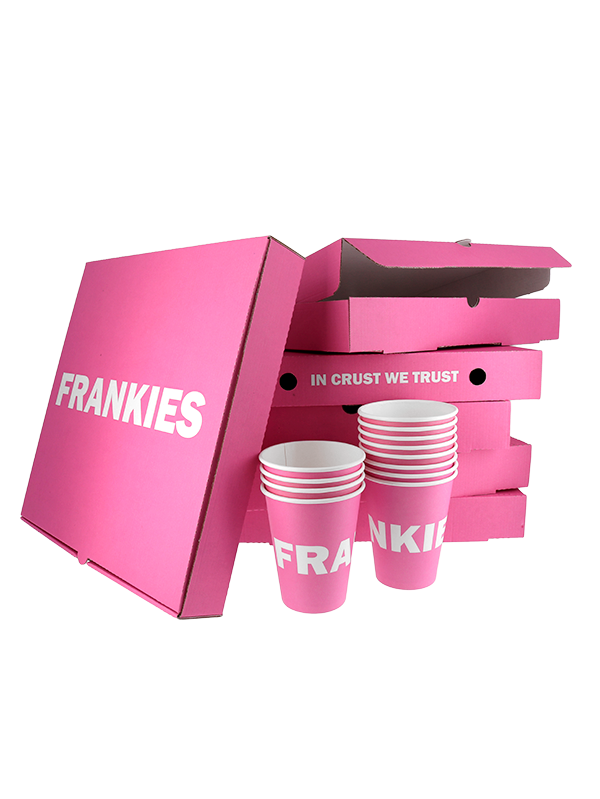 4. What is the product range you're offering?
This can dictate things like packaging material choice – and whether you use the same material for every product in the range or if you need a mix. For example, are you offering smoothies and salad bowls? Two very different products with different packaging needs. Multiple products in a range still need to have a streamlined look, this can be done with branding.
Would you benefit from a multi-purpose packaging design that can work for a few different products?
What production to consumption timing do you need to follow for each product?
How long does your product need to last?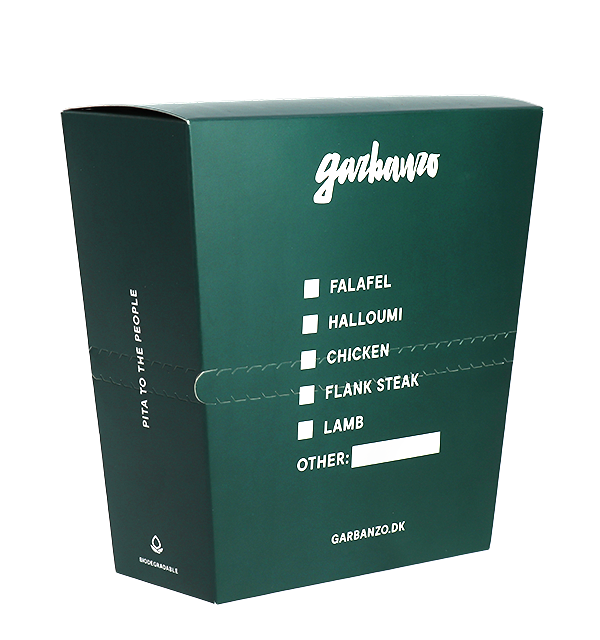 5. What is your brand and what can packaging do to add value?
Growing a business usually requires a constant increase in brand recognition. Packaging can help add brand value by making your products stand out in a crowd – with bold or ultra-unique and distinguishable designs. This is especially effective with takeaway products because having customers carry your brand around is like a walking billboard for your brand – a testimonial that someone else has bought it and is enjoying it.
What are your brand values? e.g. do you prioritise sustainability over convenience etc.?
What is the message you want to convey
Practical branding issues like logo, font, colours
There are some practical aspects to consider when thinking about branded packaging. Choose a packaging supplier with an in-house graphic design team so you can easily adjust your look and feel without too many moving parts. When working with an in-house team, they will require your brand guide and elements to create a suitable design. For this, you will need to know your CMYK values or Pantone Matching Values (PMS) colours, the font (with weight and usage instructions, if applicable), and a vector file of your logo (for scalability). You should also consider any copy (text) required, and ensure you have the required legal statements and certifications on your labelling.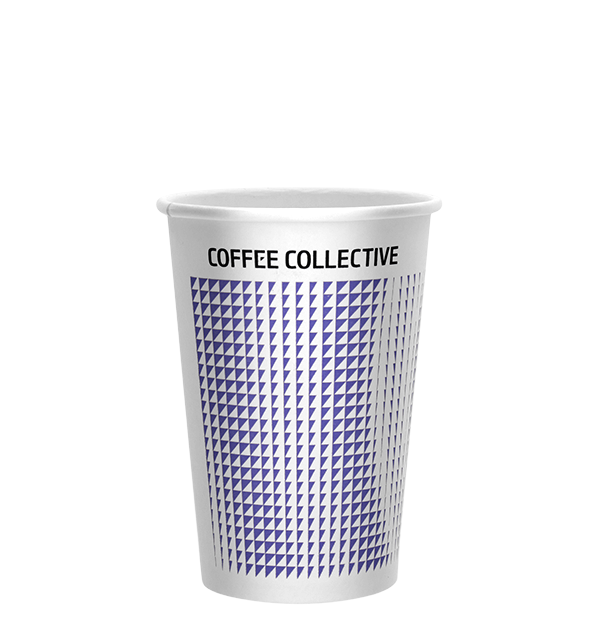 6. What are your sustainability goals?
Having one or multiple CSR goals or a sustainability mission can have the practical benefit of helping you make decisions regarding sustainable materials and processes. Your packaging supplier should be able to answer your questions about materials. For example, we have a dedicated section on our takeaway packaging page describing the most sustainable materials in our range and their applications.
It is good to consider:
Which materials are good for the product and the planet?
Consider biodegradable vs. compostable vs. recycled options?
Can the design help minimise material usage and waste?
How will the packaging be disposed of?
In addition, the increasing issue of waste and subsequent regulations mean that many materials are soon to be banned or taxed in Europe, and your supplier should be on top of this.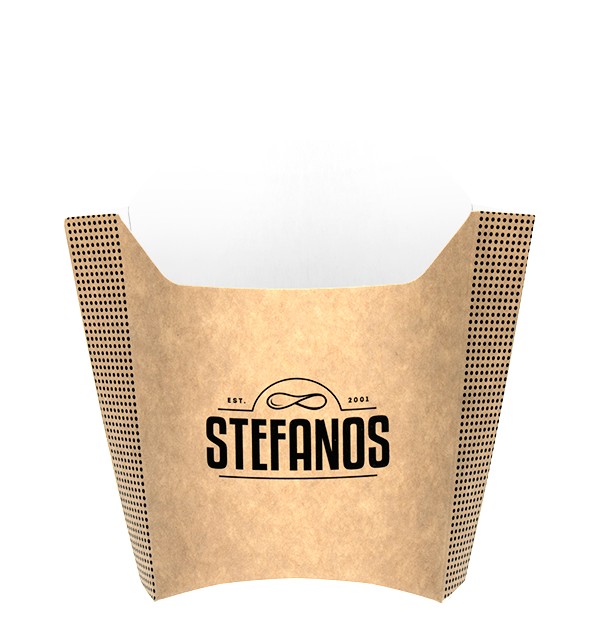 7. What regulations do you need to follow?
If you are in Europe you need to follow these EU regulations. It is best to thoroughly research the legislation you need to follow for your business and packaging, your supplier should also have a great understanding of how their products suit the current legislation so you can ask them –  you can also ask your local council or other takeaway services if appropriate. As mentioned above, many bans are coming into effect during 2020, including a plastic bag ban, plastic cutlery, as well as certain adhesives used for bagasse – this is an ever-changing situation and your packaging supplier needs to be aware of the most current information.
The experts at EMBACO can help you answer all of these questions, simply contact us or follow our blog.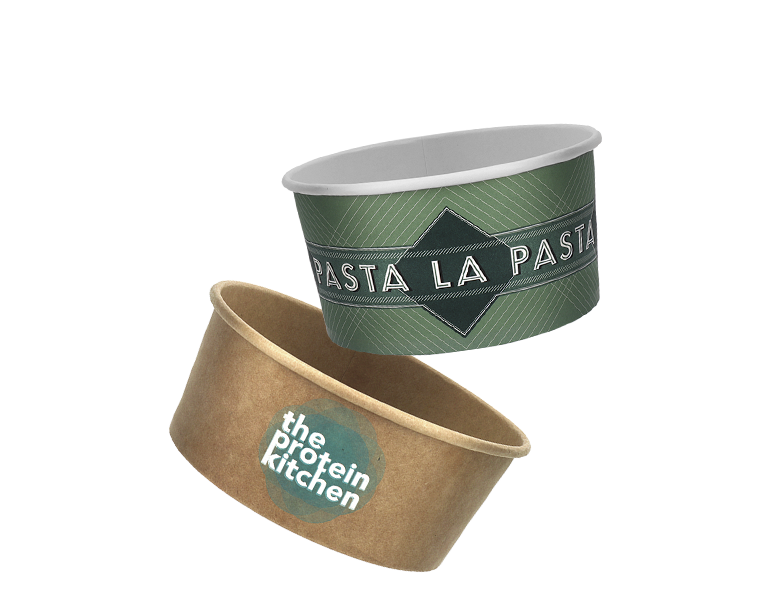 8. What is your budget?
What is the ROI for your product, including the packaging?
Could your budget be best spent by giving your packaging a brand or marketing function?
Will your consumers expect quality packaging for your products?
Will they pay more for quality packaging?
Can you stand out with different packaging?
Cost of materials, labelling, printing, shipping etc.?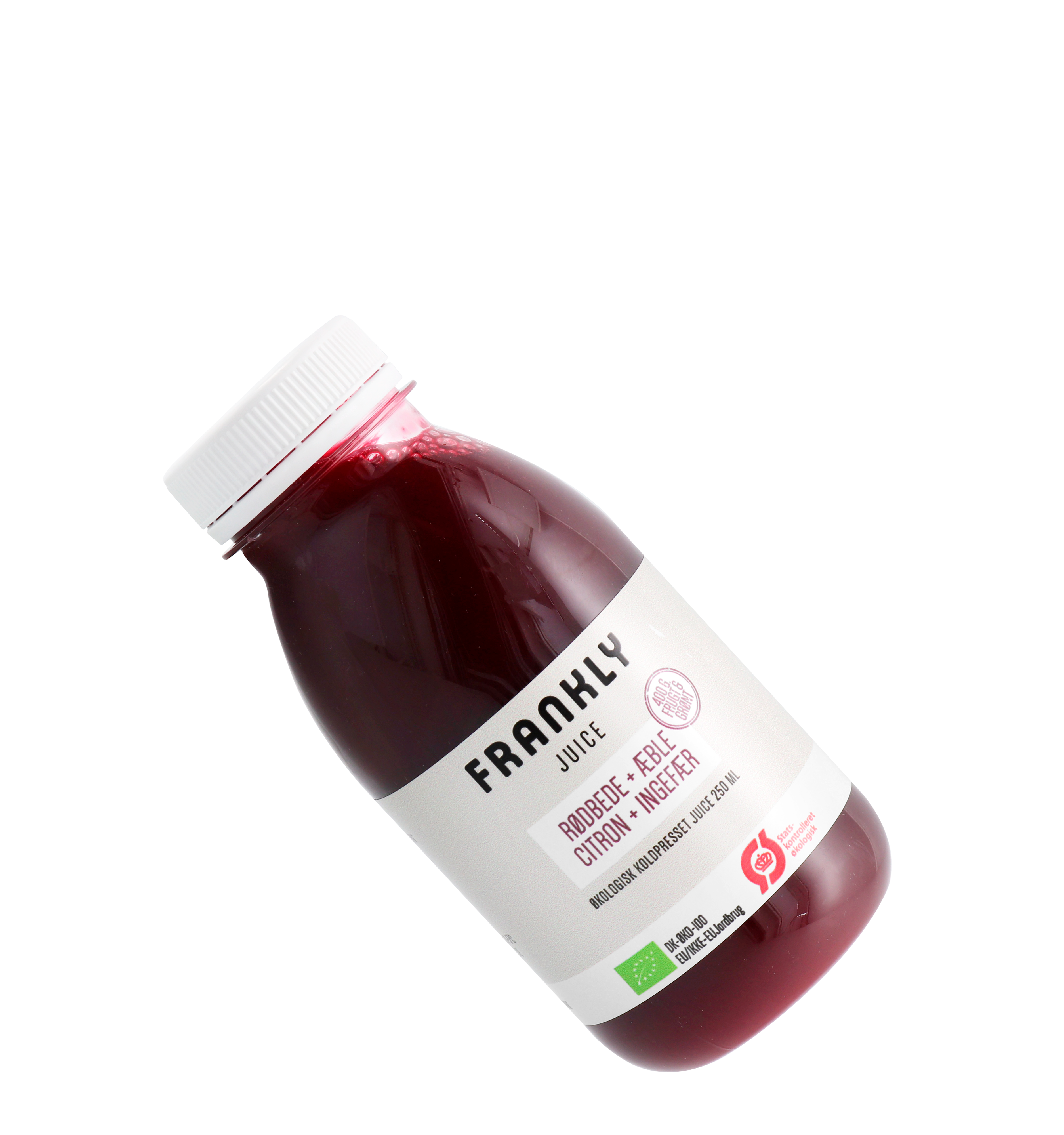 9. How big of an order do you need?
Often purchasing custom packaging in bulk can be cheaper – consider how much packaging you will require and how often, and also if you have enough storage space for a large order. If you do, that is great,  if not EMBACO can store it for you in our warehouse! For large orders, you may also want to consider future-proofing the design of your packaging, with something at the leading edge of cool that won't go out of style.
Things to consider when working out how much packaging you need can include:
How many servings a day you expect to sell?
Are there variations in season (for ice cream or hot wine etc.)?
Can you order for a year or just a month?
Can you use the same packaging for more than one product?
If you don't want to make a large order, you can also order in smaller batches – our Speedy cups service is set up for this and they can be ordered in numbers as low as 500-1000 pcs with super-fast lead times as quick as 4 days.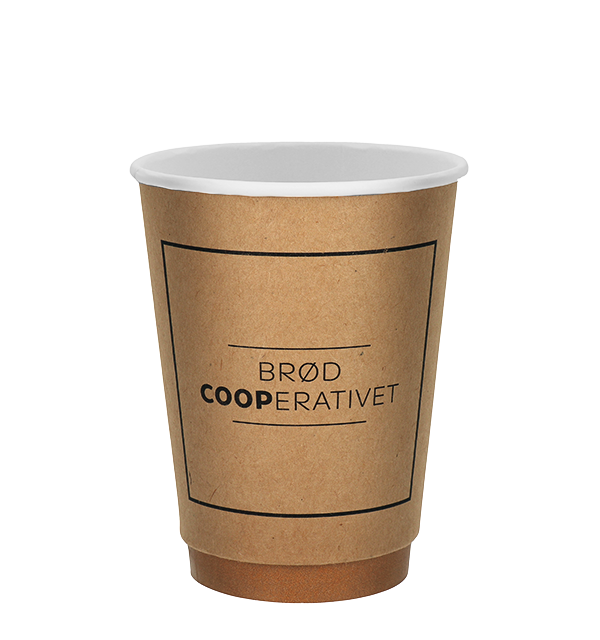 10. Where do you need to have products delivered to & how much space do you have for stock?
Considering how many locations you have and how much space you need (or have) for stock can help you to decide how often to schedule deliveries and whether you can store a larger order. You may also need to consider whether to give your packaging supplier special instructions if your sites are not easily accessible.
EMBACO offers our clients the option to utilise space in our warehouse. That way clients can get the benefit of ordering large quantities at lower prices without having the headache of finding storage or storing on location. Plus, when we carry their stock, they can simply order online prior to 11am for next day delivery throughout Denmark.
---
EMBACO can help you answer all of these questions and more – just send us a message!
You can read more here: The ultimate guide to takeaway food and beverage packaging: everything to know before placing your order
---