We deliver fully recyclable, lightweight, shatterproof rPET & PET bottles & jars throughout Europe, all with lower emissions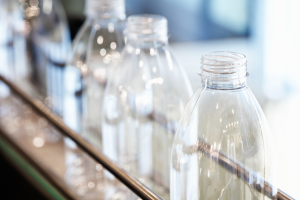 All of our products are certified FSSC 22000 for food safety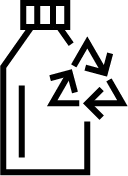 Made using 100% renewable energy
Our rPET & PET bottles and jars production:
✔️ Made in Europe using low energy-consumption German machinery, and Japanese moulds
✔️ Using the highest quality resin or up to 100% recycled granulate and flakes
✔️ Using 100% renewable green energy
✔️ Using Single-Stage (Hot Cycle) ISBM
Discover the benefits of rPET and PET   or   Learn more about the benefits of ISBM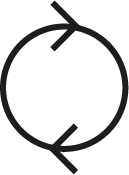 180 million+ production capacity
Our manufacturing capabilities:
✔️ 180 million+ pieces production capacity
✔️ 300 different standard products to choose from
✔️ Both cold-fill (HPP suitable) and hot-fill products produced
✔️ Flexible to produce custom moulds and small batches
✔️ Low MOQ's for coloured products
✔️ Many customisations available
✔️ Delivered to over 20+ countries
View our range of available customisations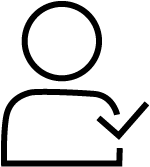 Verified according to ISO 9001
Our quality & control standards:
✔️ Food Safety System Certification (FSSC) ISO 2200:2005
✔️ Suppliers control and verification according to ISO 9001 or comparable international standards
✔️ Quality control measuring: weight, height, volume, brim-full, top load, material distribution & colour
✔️ Regulatory compliance
We specialise in Cold-Fill bottles and jars
The food and beverage, personal, health, and home care industries, especially pharmaceuticals, are now using cold-fill PET bottles and jars due to their many benefits and the development of aseptic processing.
Before cold-fill was created, hot-fill bottles and jars were used. This meant that the contents had to be heated to 90 degrees Celsius to kill any bacteria and then cooled. This process took up a lot of energy and also changed the flavour of the product.
Cold-fill PET bottles and jars are suitable for:
vitamin shots
energy shots
nutritional products
drinkable yoghurts
drinkable probiotics
energy drinks
non-carbonated products
fruit juices
pharmaceutical liquids
Now, instead of having to heat their products to get rid of bacteria etc. they can now use cold-fill bottles which help retain the natural flavour, freshness, and nutritional value of the product. It also saves energy. This is partly due to the development of High Pressure Processing.
It is still possible to use hot-fill bottles and jars for products that need pasteurising by using CPET or the Double ISBM process, but if you're using the High Pressure Processing method you don't need to.
Our bottles & jars are suitable for High-Pressure Processing (HPP)
Cold fill bottles can go through an extra process to make the shelf-life of the product longer, called high pressure processing, or HPP. This is a cold pasteurisation technique whereby sealed products are placed into water and pressurised in order to inactivate bacteria, virus, yeasts, mould and parasites. As the contents is never heated, it retains the original taste and nutrients.
All of Embaco's bottles and jars are HPP suitable. 
HPP vs. UV Pasteurisation Methods
UV light can be used in the food, beverage, and pharmaceutical industry for sterilisation of produce prior to filling bottles and jars; however, this method is not as effective as HPP as it can significantly damage the nutritional content of the product.